Thinking of maybe doing Solar, well why not let us do both Air Conditioning and Solar for you….
One of the major concerns with Solar companies is that they are all online or no fixed shop fronts – well AC STORE now offer Solar thru our stores. So if you have any concerns just call in to the store and speak to us…
We offer a couple of great packages:
From $4988 on 36 months interest free*
Call to book in your free site check today!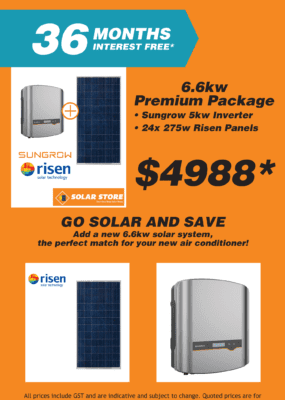 More info or to get a quote call 07 3204 1400